Evernote is NOT dead! In this Evernote review, I take a fresh look at this note-taking app and why it's worth picking it up again.
No matter if you are a student or a business pioneer, taking notes is in your future. But in order for these notes to be effective, they need to be organized and available at any given moment. So finding a way to sync these notes across multiple platforms and multiple devices could mean the difference between success and failure.
A note-taking app is the best option and one that years ago we wouldn't have had access to. One of these note-taking apps that you might opt to use is Evernote. So with this being one of the options that many people may be curious about, we wanted to review it and the features it brings to the table.
Evernote Review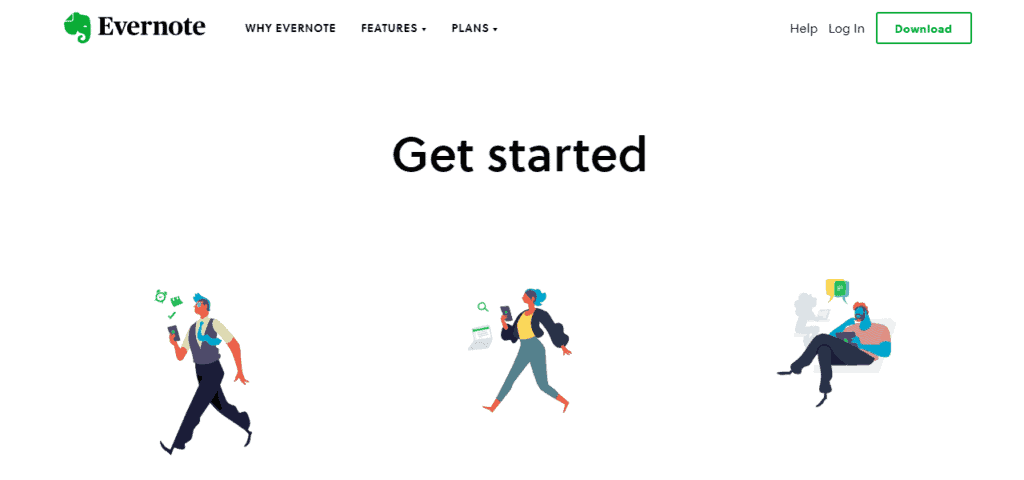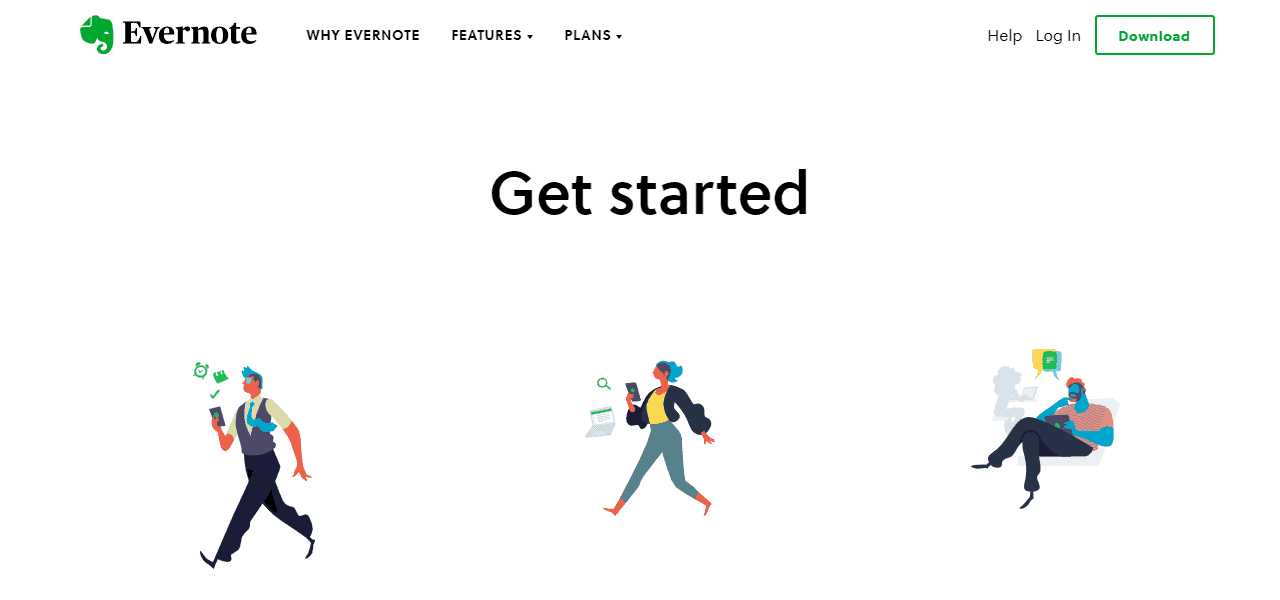 Evernote is a free note-taking app designed to help organize notes and make it easy to remember things in a world where we are inundated daily with tons of facts and information. In 2004, Stephen Pachikov realized the need for people to have a way to keep track of all this information, as well as their thoughts and ideas, and so he created the first version of Evernote.
Evernote makes it easy to transfer and take notes on both desktop and mobile devices (both Android and iPhone). You can store notes and use them as a project management tool with your team. Programmed with amazing features, this is an app that can be used over a long time to help the user become organized and stay organized.
Who Should Be Using Evernote?
Everyone makes lists or takes notes at some point in their daily life. So the answer is everyone would benefit from using this easy to use app. However, if you are a content creator (i.e., social media manager), a student, a small business owner, or a public speaker, you might consider looking at the premium or business plan. Evernote offers these tiers with a lot of advanced features that will help keep your projects on track.
What's Included? – Evernote Pricing
The Evernote account features that are available depend on the pricing plan your sign up for. Here is a look at each of these:
Basic
This is the free version of the app. The free plan allows you to sync across two devices and 60MB of uploads per month. It also includes offline access to note on the desktop app and the basic features like web clipping.
Premium
The premium plan costs $69.99/ year and comes with 10GB of new uploads per month. Along with the basic features, you also get the ability to forward notes via email and annotation of saved PDFs. Other advanced features are also included.
Business
The pay structure of this one is a little different. The business plan costs $14.99 per month for each user that is on the plan. The upload capacity is elevated, and you get all the features from the two previous plans, plus more project management and tracking tools.
Overview of Features
Here are the main attributes you can expect with Evernote:
Sync notes across multiple devices
Offline access to documents
Easy to use search function
Web Clipper browser extension
Annotate screenshots from web pages
Access to multiple templates
Text search in documents (premium & business plan)
Team collaboration dashboard
Share and sync team members to projects
Scan handwritten notes
Record audio notes
Scan documents like business cards
Cross-platform integration
Evernote: Pros and Cons
For you to decide if you want to start using Evernote, you need to know the advantages and disadvantages of the app. So below, we will look at some of the pros and cons that may help you with your decision-making process.
Here are some of those we feel are the most impactful:
Pros
Evernote has a versatile syncing system that will allow you to find the information you need on any device and across platforms.
A high-class organizational system for all your documents, done in an easy to understand 3-layer hierarchy format.
A powerful search user interface that allows you to search using multiple ways, from titles to keywords.
Wide range of formatting for your documents in Evernote. You can even attach internal note links to allow for ease of use when trying to find a corresponding note document.
There is a web browser extension that you can download called Web Clipper. This allows you to use Evernote to screen capture a web page, text, or even an image and save it to your Evernote account.
The app allows teams to collaborate and communicate with each other for enhanced productivity. You can share notes as well as notebooks and checklists through Evernote, with a link and well as via email.
Cons
The integration with Office 365 is a little time consuming and not always reliable.
Customer service could be improved by being more communicative when there are going to be upcoming changes.
The web app is limited when it comes to the image handing features such as rotation and cropping.
Final Thoughts on Evernote
There are other note-taking apps like Microsoft OneNote that you might be considering, and the final decision is up to you. Evernote has a lot of advanced features and offers a pretty easy to use interface. The addition of multiple plans helps the user choose one that will suit their needs. Because of these features and so much more, Evernote is one of the best note-taking apps out there today.
The ability to sync across multiple platforms and devices makes it great for teams and small businesses. This will allow for constant team collaboration in real-time. This is why we highly suggest you consider Evernote as your choice for note-taking. If, however, you are someone who doesn't use lists or notes on a regular basis, it may be best to consider other options as you will not be able to benefit very much from using Evernote.
We hope this Evernote review has helped you with your final decision, and you are well on the way to having a more organized note-taking system.
Source link